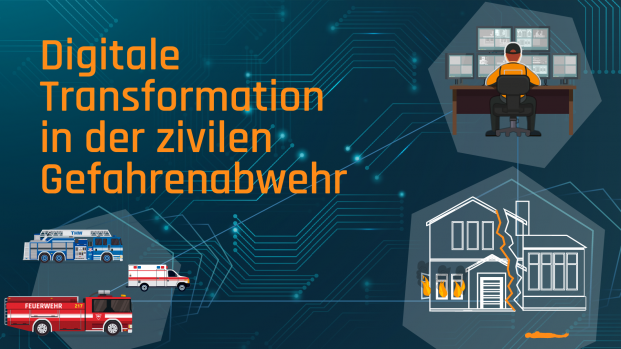 Is the digital transformation in civil security lagging behind development (e.g. in relation to the economy)? Does this mean that optimal procedures are not used to save human lives and protect property? How much hidden potential still exists here?
At the end of 2019, the study "Digital Transformation in Civil Emergency Response" will be launched in order to assess the status quo as well as the integrated potentials and needs of digital transformation in civil emergency response and to draw conclusions for necessary measures.
The study is based on a combination of the following measures:
Survey: on the status quo of digital transformation throughout Germany
Interviews: for a detailed discussion of the survey topics
Workshop: to discuss the topic on the basis of the results of the survey
DeskStudy: for a systematical analysis of the digital transformation and classification of the results
Source and further information: http://www.blaulicht.digital
The study "Digital Transformation in Civil Emergency Response" was conducted on behalf of the Vereinigung zur Förderung des deutschen Brandschutzes e.V. funded by the SafeInno Stiftung and the Björn Steiger Stiftung.