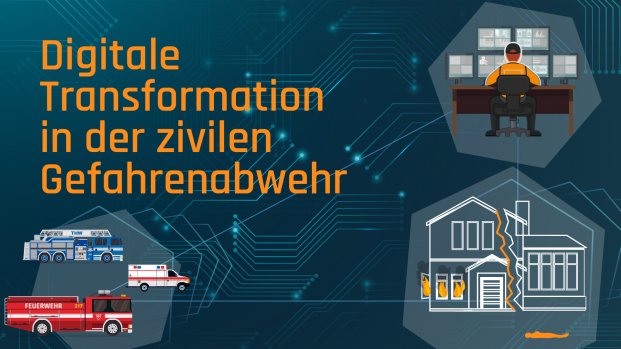 The Association for the Promotion of German Fire Protection and the safety innovation center have launched a study entitled "Digital Transformation in Civil Emergency Response".
The aim of the study is to examine the current state of digitisation in civil emergency response. In addition, research will be conducted into how comparable processes in other areas are already digitally supported, what digital transformation is needed, and how digital transformation can be implemented.
The study also deals with the questions of whether civil security is lagging behind digital development (e.g. compared to the economy) and how the saving of human lives and the protection of material assets can be improved through digitisation.
The study is commissioned by the Vereinigung zur Förderung des Deutschen Brandschutzes e.V. (Association for the Promotion of German Fire Protection). The safety innovation center e.V. is carrying out the study, which is sponsored by the SafeInno Foundation, and is supported by the University of Paderborn – C.I.K.
More information about the study can be found here: www.safetyinnovation.center/studie
Image source: safety innovation center gGmbH