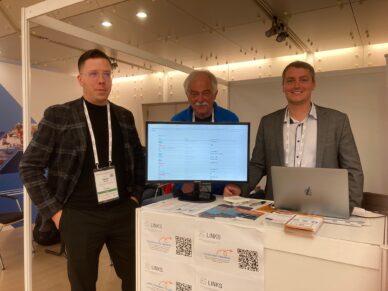 Last week our research project LINKS was presented at the EENA conference in Ljubljana. From 19-21.04. the project had the chance to expand the LINKS community and present the project status. At the same time, a discussion about the project results as well as gathering feedback took place. The conference not only provided exciting insights into innovative solutions in the field of European control centers, but also offered a good opportunity for interesting discussions with potential research partners.
Picture source: LINKS project booth together with our joint partner FEU (safety innovation center gGmbH).
This project has received funding from the European Union's Horizon 2020 Research and Innovation Programme under Grant Agreement No. 883490.