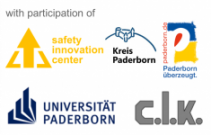 The aim of LINKS is to understand and assess the impact of social media and crowd-sourcing (SMCS) on European resilience to disasters. In the course of the project, a framework will be developed that can be used to understand, assess and manage SMCS in disaster situations. The LINKS framework consists of scientific methods, practical tools and guidelines aimed at researchers, practitioners and policy makers. It will be developed and evaluated using five realistic scenarios (earthquake, flood, industry, terror, drought). LINKS brings together a community of stakeholders, the LINKS community, consisting of first responders, authorities, organisations, businesses, citizens and researchers from all over Europe. In sum LINKS aims to provide sustainable and enhanced learning about SMCS in disaster situations, to strengthen the links between technologies and society for an improved European resilience in disasters.
Source and further information: http://www.links-project.eu/
This project has reveived funding from the EU H2020 Programme under Grant Agreement No. 883490.