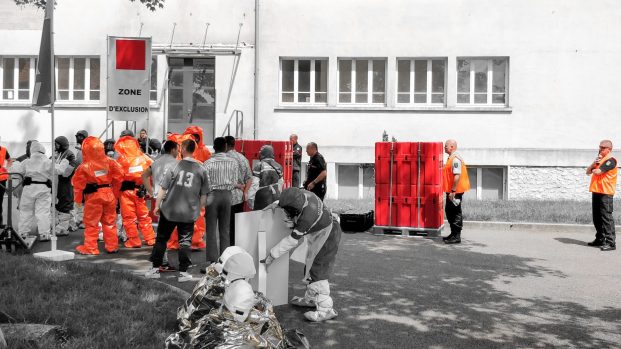 The eNOTICE project deals with the establishment of a network of CBRN training centres. CBRN stands for chemical, biological, radiological and nuclear hazards. In order to ensure better preparation for CBRN accidents or attacks, a network of test, demonstration and training sites is being set up. The aim is to make investments more efficient and to improve product performance and competitiveness. It also aims to reduce market fragmentation in the EU. The network will allow the pooling and sharing of resources and the exchange and dissemination of effective practices and knowledge. Joint activities, training and debriefing will be organised to promote the identification of real user needs. The aim is to facilitate mediation between all civil and military actors, EU relevant bodies and policy makers.
Source and further information: https://www.h2020-enotice.eu
Research project eNOTICE: Funding of around 3.5 million euros over a period of five years as part of the EU's Horizon 2020 research and innovation programme (EC-HORIZON2020-PR740521-eNOTICE).