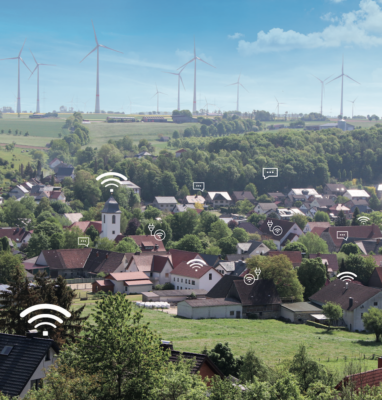 In the funded project, 5G-based applications are adapted from the urban environment and successfully transferred to rural regions. All digital stand-alone solutions are brought together on an open data platform. In combination with a virtual model of the village, a digital twin is created.
The goals of the project are to improve the quality of life of the citizens, to increase the attractiveness of the village of Etteln and to reduce municipal costs. In a first step, the experiences and solutions from Etteln will be made available to the other districts of the Borchen municipality as a blueprint. Other rural regions are to follow nationwide.
Project DiDoZ Etteln: Funding of around 1 million euros over a period of three years until October 2025 as part of the Federal Ministry of Food and Agriculture's (BMEL) Rural Development and Regional Value Creation (BULE+) program.
More information: Project flyer DiDoZ