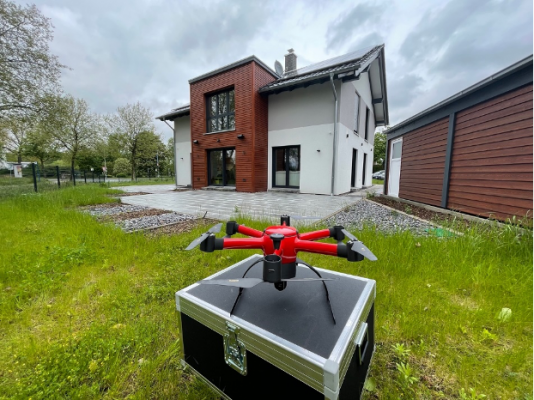 On the 18.08.2021, test flights of a drone will take place in the surroundings of the Fire and Rescue Station North as part of the research project Integrated Safety Pilot Region (INSPIRE). The test flights will be carried out together with the project coordinator, safety innovation center e.V., and those responsible for the drones sub-project, Condor Multicopter & Drones GmbH with Germandrones GmbH.
The practice flights serve to prepare for pilot operation, in which the project results will be tested in practice. In an assumed emergency, the drone will automatically fly to the scene of the incident in order to support the fire department's emergency response teams while they are still on their way to assess the situation.
The INSPIRE project, which is being funded with around 1.5 million euros over a period of three years as part of the digital model region Ostwestfalen-Lippe of the Ministry of Economic Affairs, Innovation, Digitalization and Energy of the state of North Rhine-Westphalia, also deals with the areas of Smart Home/Building, Person Flow Measurement and Social Media in addition to the drone sub-project.
More information at: https://www.INSPIREprojekt.de
#INSPIREprojekt
Image source: safety innovation center gGmbH